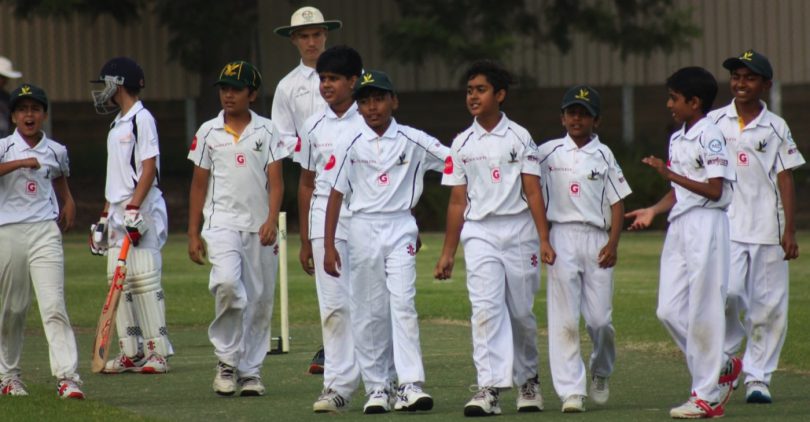 THEY'VE only just opened but already registrations for juniors to play in Auburn District Cricket Club's summer season are rolling in, with enough to fill at least seven teams eager to hit the pitch.
The ideal sport for boys as well as girls, cricket teaches young people how to work well in a team, according to Auburn District's Executive Officer Mike Wood.
"So much time is spent in front of a computer screen these days and cricket provides a fantastic alternative," he said.
"Juniors get to run around in the fresh air, learn how to mix with others, have great fun and get a bit of experience with disappointment if their batting is off that day.
"It's just as beneficial for girls who can play with the boys up until 14 but we would love to have enough girls to introduce all-girls teams.
"There is also now a clear pathway for girls, with the Milo In2Cricket programs through to Juniors, Shires (Seniors) and Masters.
"Any girl thinking about playing, should definitely give it a go."
The junior home for champions like Mitchell Starc and Andrew Downton, Auburn District Cricket's ties with the community stretch back to the 1940s.
Family-friendly and considered one of the strongest clubs in the Sydney Shires competition, it is also proudly multicultural with players hailing from Afghanistan, Bangladesh, Canada, Croatia, Germany, Great Britain, Greece, Holland, India, Italy, Hungary, Lebanon, Malaysia, Mauritius, New Zealand, Nigeria, Pakistan, Singapore, South Africa, Sri Lanka, Serbia, Spain, Syria and Thailand.
Woods says the club is extremely grateful to Dooleys Chairman John Munce and Dooleys Board of Directors.
"Without their funding, we couldn't run the junior programs or even hold successful pink stump days to name a few," he said.
"Their support has been fantastic."
To register to play, go to aubcricket.org.au or call Maqsood Khan on 0412 495 065.